Caladrius Pendant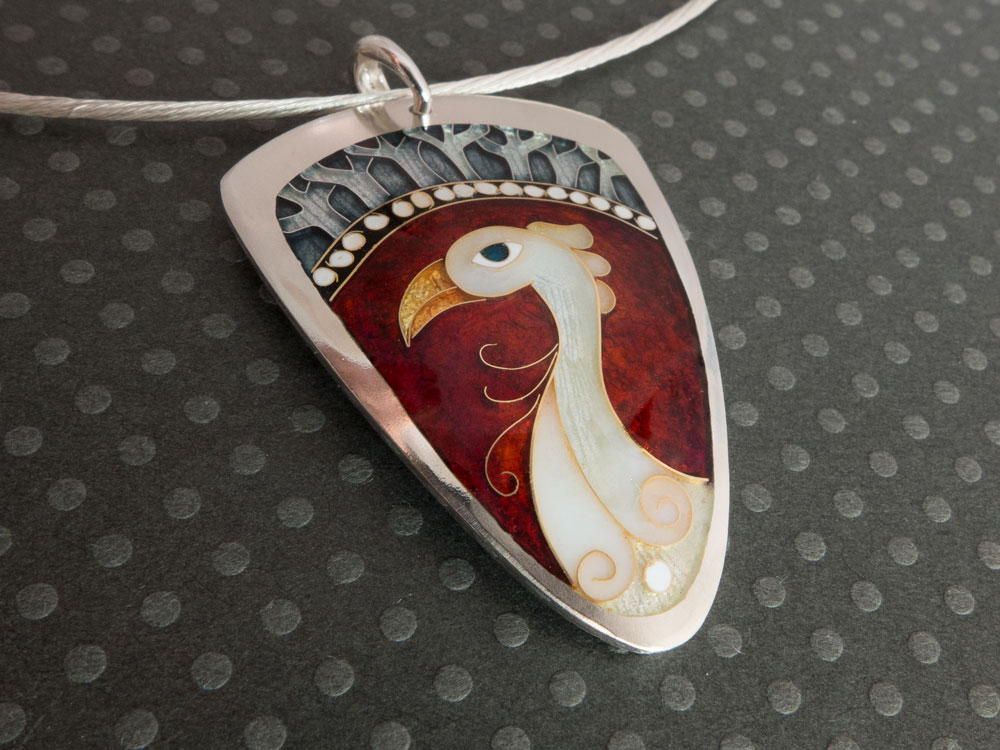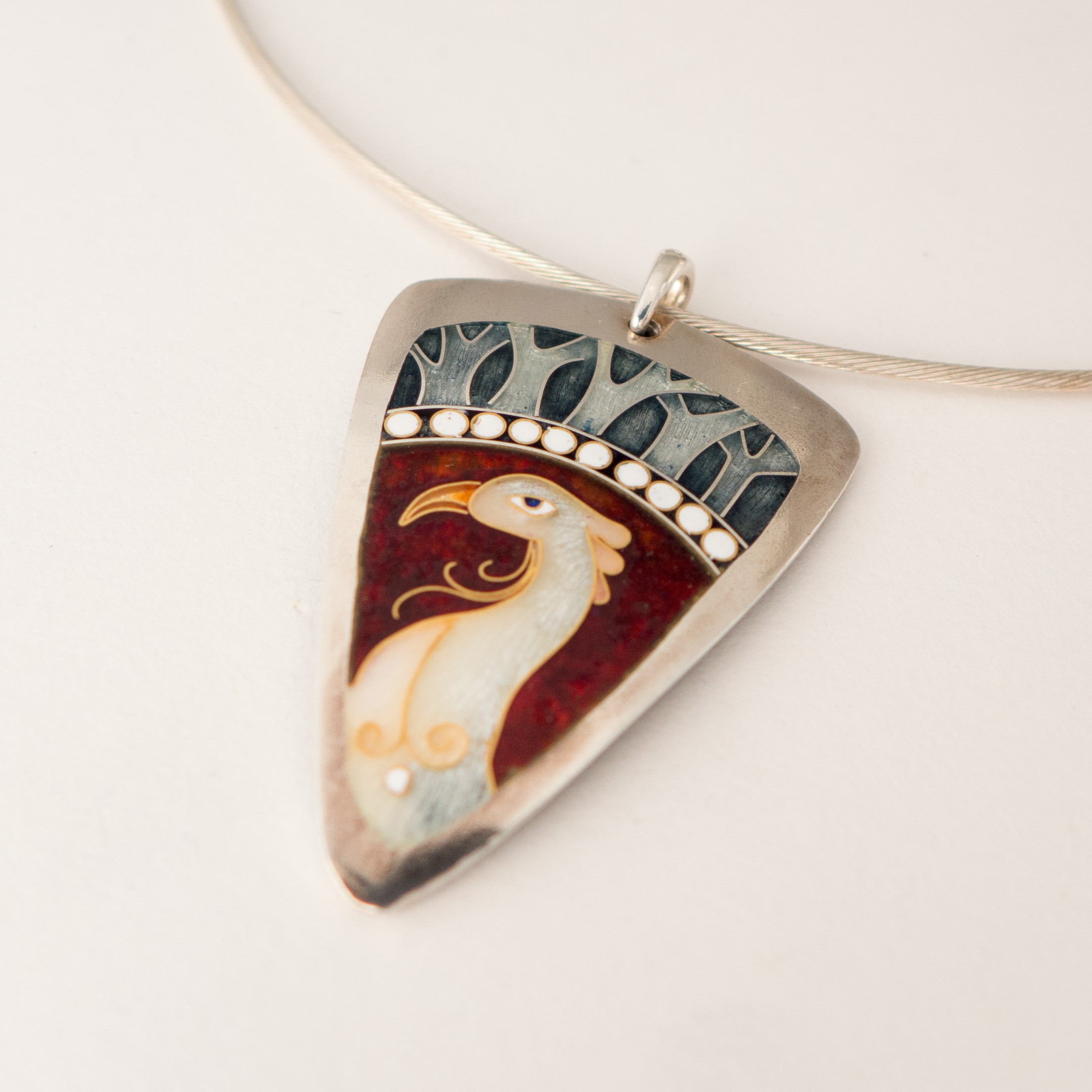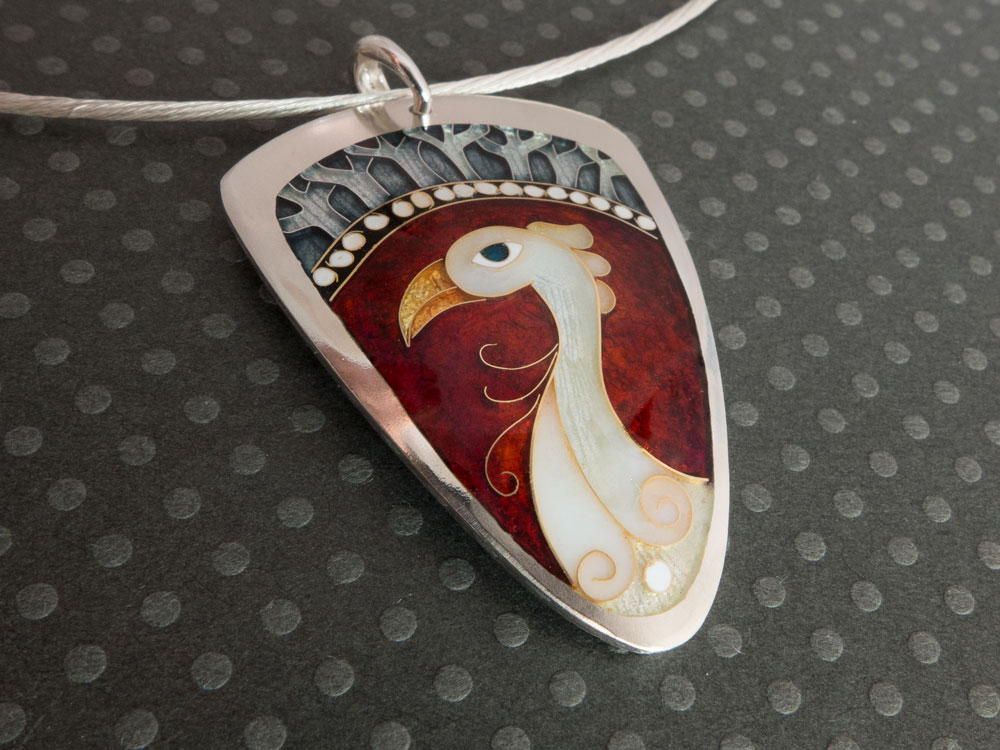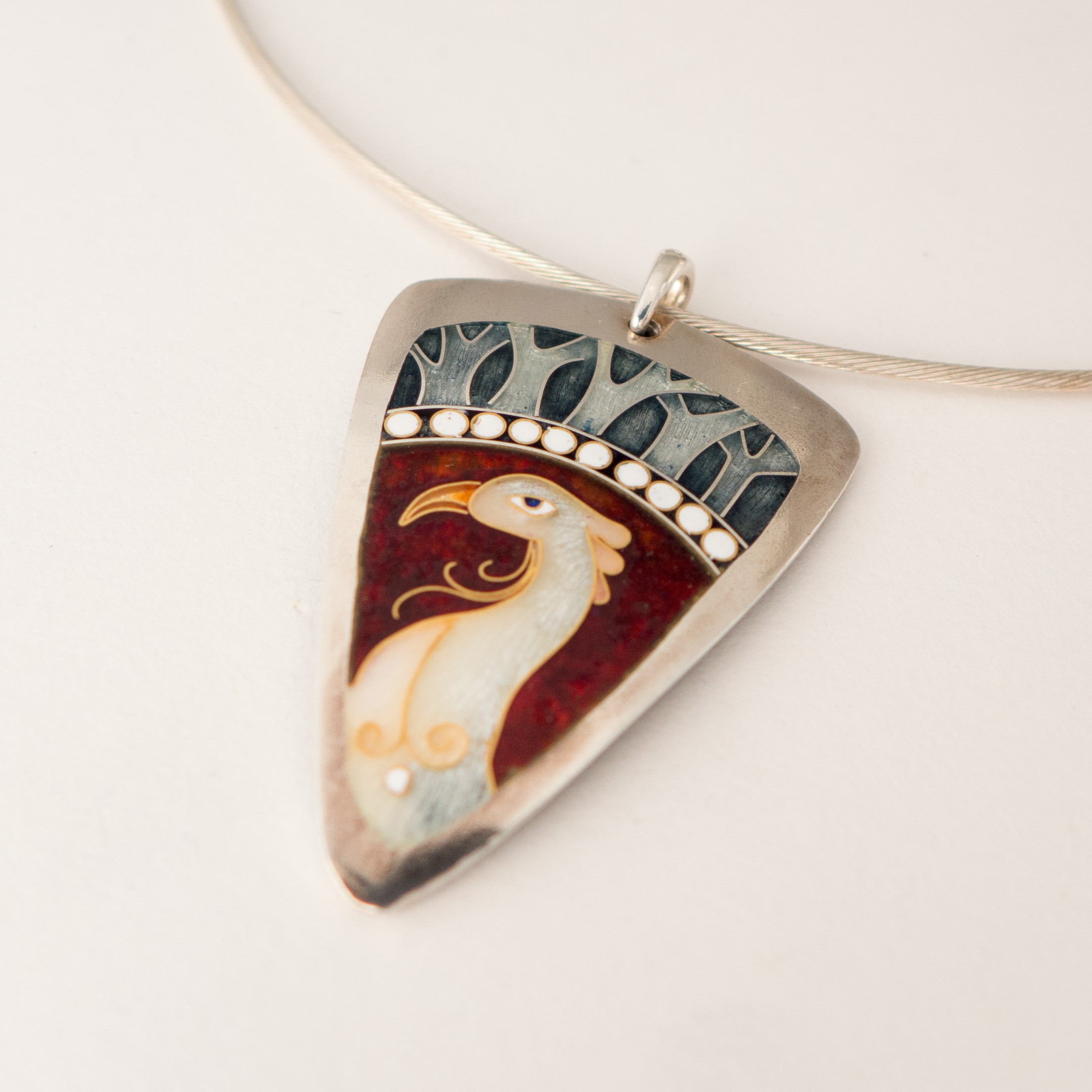 Caladrius Pendant
This Pendant is made to order. Please allow 2-4 weeks for delivery.
Caladrius, according to the Roman mythology, is a snow-white bird that lives in kings' houses. It is said to be able to take the sickness into itself and then fly away, dispersing the sickness and healing both itself and the sick person.
This pendant may or may not be an actual talisman, but I promise you will enjoy wearing it.
Size: 32mm x 45mm
Materials: 24k gold wire, Cloisonne & Champleve enamels on fine silver.
16" sterling cable chain included.
Note: This item is made to order, and will be ready to ship in 2-3 weeks. If you really need it sooner, let me know and I'll do what I can to meet your schedule.