Colorful Butterfly Pendant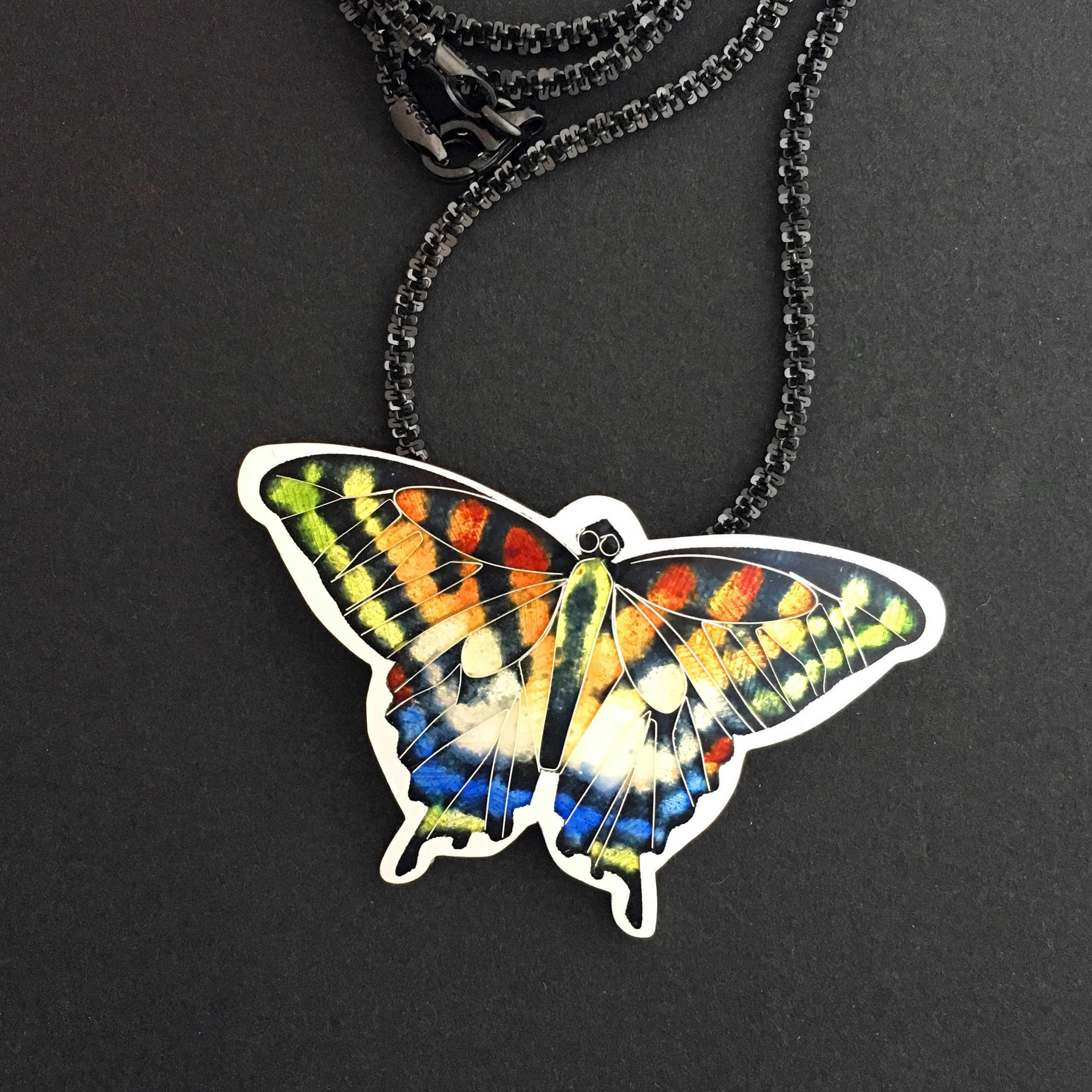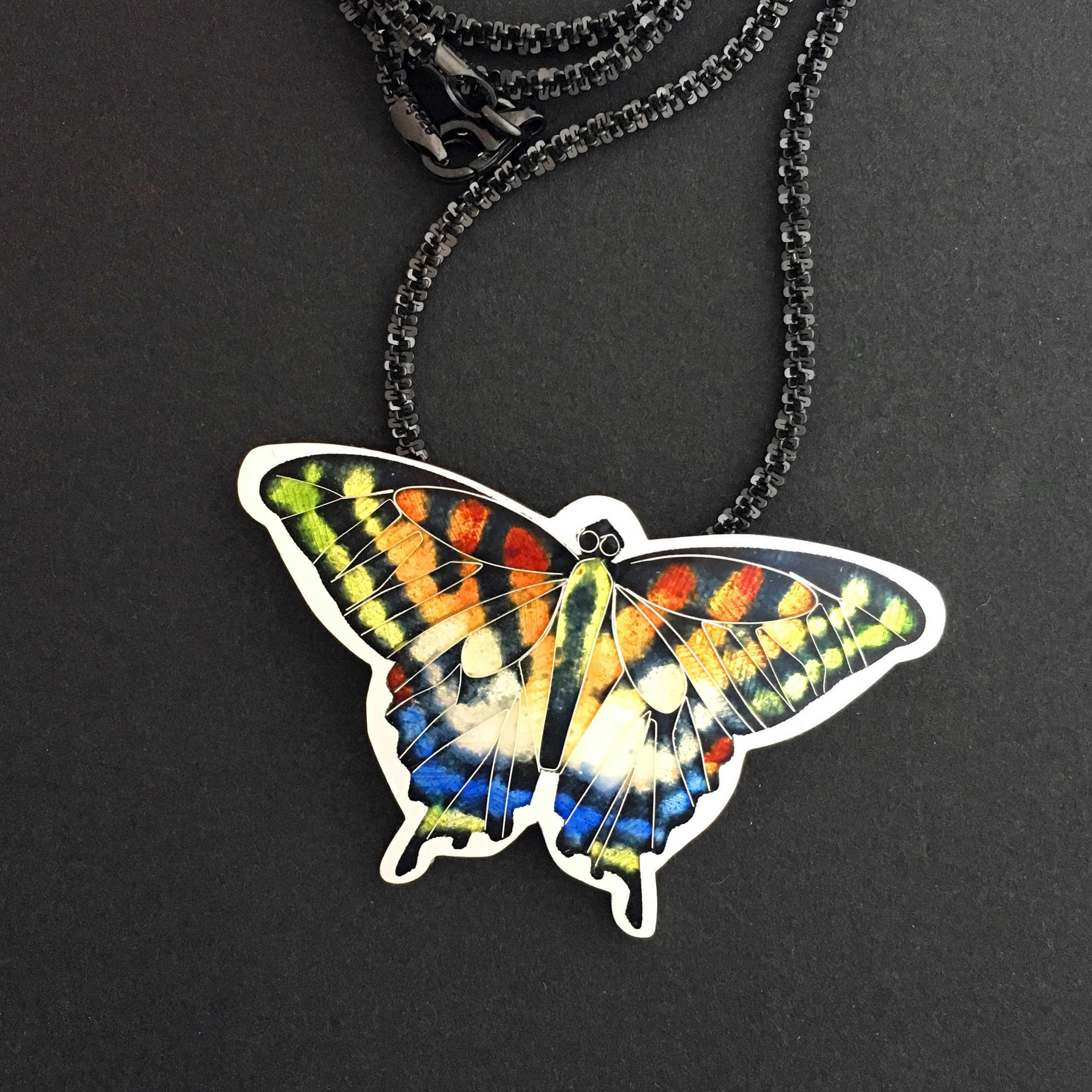 Colorful Butterfly Pendant
***This item is in stock and ready to ship!
The colors in this butterfly are absolutely amazing!
This pendant may or may not be an actual talisman, but I promise you will enjoy wearing it.
Size: 2" x 1.2"
Materials: Cloisonne & Champleve enamels on fine silver.
18" black rhodium plated sterling chain included.