Athena Cuff Links - Cobalt Blue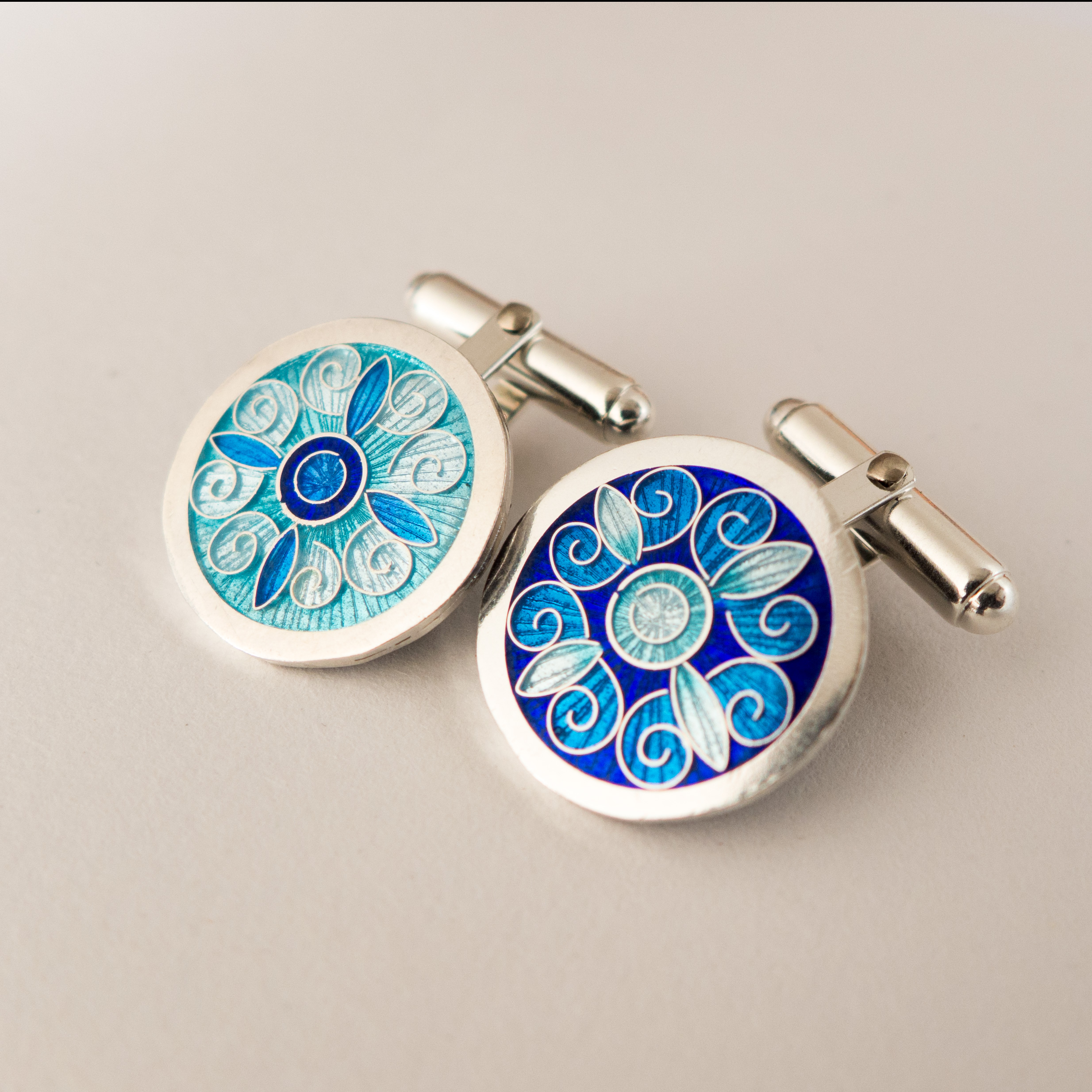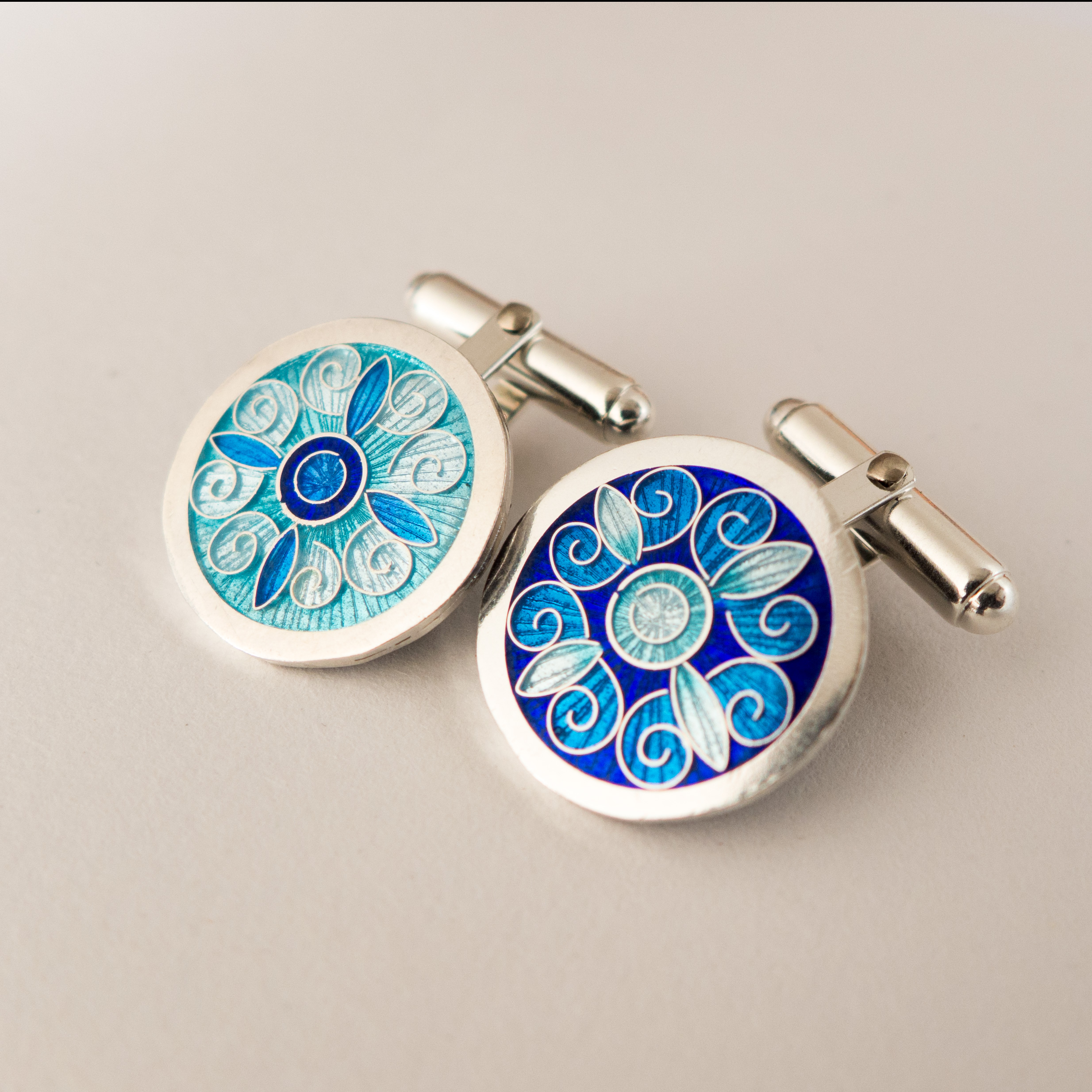 Athena Cuff Links - Cobalt Blue
Be bold in these stunning cobalt blue cuff links!
They've got a yin and yang thing going- one link is light blue with a dark cobalt background, and the other is dark cobalt with a light background.
Color: Cobalt Blue
Materials: Cloisonne Enamel on Fine silver. Sterling silver torpedo cuff link findings.
Size: 19mm x 19mm